Prefabricated wood structures in Quebec
At UsiHome, we are proud to offer you a complete range of structural wood products for every stage of your construction project. For all types of construction projects, you can count on our roof trusses, prefabricated walls and engineered wood floor joists.
Our robotic technology and computer-assisted laser-measured manufacturing processes enable our team to deliver all timber frame products with a precision that is unmatched in the industry.
Why choose our structural wood products?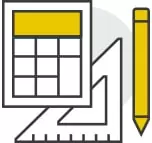 Tailor-made products that meet your needs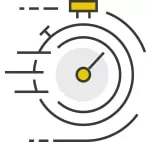 Quality products delivered rapidly
Personalized and professional service
Prefab roof trusses are now essential for building a quality roof. Used in all areas of construction, our machined trusses are undoubtedly our most popular structural product for several reasons:
They are designed with greater precision through the use of automated equipment during the manufacturing process
They can be rapidly manufactured since factory working conditions are consistently optimal
They can offer a structured tailored product to fit your unique needs
They assure you quality and durability you can trust
The installation is quick and easy, which saves labor costs
They comply with the requirements of the National Building Code (TPI = USA TPIC = CANADA)
Whether for residential, multi-residential, commercial, institutional or agricultural buildings, our roof trusses will meet your exact requirements.
To find out more about our different structures, please contact our team.
Prefabricated wood wall panels
Manufactured in our own factory, our prefabricated wall panels are tailor-made to your specifications and delivered directly to your building site.
Wood-frame wall insulation, which maximizes the energy efficiency of the walls, is included and the interior facades are ready-to-finish.
Easy to install and delivered with an installation guide geared to your needs, our prefabricated wood walls will save you precious time during your construction project.
Our prefabricated walls will provide you with:
Great flexibility during installation, which saves valuable time
A structure tailored to your construction project
Manufacturing precision unmatched in the industry, guaranteed by rigorous quality control
Our technology and production processes allow for multiple possibilities, including walls that are 12 feet high and 40 feet long. No matter what your project is, we can produce prefabricated walls that exceed your expectations.
To find out more about our different wood framing products, contact our specialists today.
Built to last and keep people comfortable, our prefabricated floor joists are easy to install. They include integrated openings for plumbing, ventilation and electrical wiring.
We also provide pre-assembled floors to save you even more time – go ahead and contact us now!
All our openwork floor systems are built to guarantee:
Foolproof durability
Effortless installation
A marked decrease in vibration and cracking
Superior resistance to deflection
Designed with strategically placed tunnels and openings to accommodate plumbing, electrical and ventilation systems, our floor joists will save you both time and money.
Contact us now to learn more about our pre-assembled floor systems.
Trust UsiHome for prefabricated structural wood products
Since 1967, UsiHome has been a leader among prefabricated wood structure manufacturers in Quebec and the United States. We follow a rigorous manufacturing process, so you can count on our expertise and commitment.
Our teams are here to serve your needs and answer your questions. We will be happy to work with you to make your construction projects a success.